Electrical Services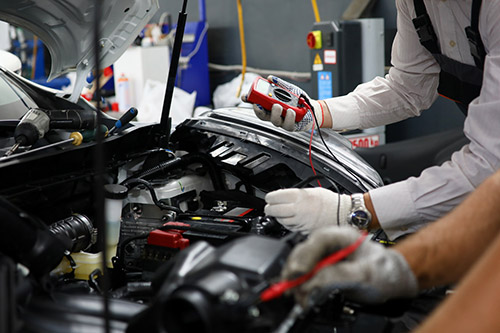 Something just not quite right with any or all parts of your vehicle's electrical system? Car won't start? Light bulbs are out? Not even sure what it is? No problem.

When you bring your vehicle into our shop, our expert mechanics will complete a series of tests to determine if the issue is with the battery, alternator, start motor, switches, and more. After we pinpoint the problem, we can provide you with an accurate estimate of the repairs needed to restore your vehicle.

When it comes to all your automobile electrical needs, trust the professionals at South Riding Automotive.